Identifying competence and raising the bar
The quality of an electrical installation depends on not only the electrical contractor's company registration but, crucially, the person carrying out the work. We have now introduced ECS Check, a free online system that allows clients, contractors and others to verify the ECS card status of electrotechnical workers throughout the supply chain on projects.
ECS Check is an extension of the ECS Employer Portal system which is already used by over 4000 clients, main and electrical contractors to manage their own workforce and their ECS accreditation. ECS Check allows clients and contractors to set up projects to manage the electrotechnical workforce for subcontractors and check competence, set workforce composition requirements, promote apprenticeships and training, and helps identify where social value is being achieved on projects.

Via the ECS Check App for smartphones or tablets, clients or contractors can conduct their own audits to verify the electrotechnical personnel on site meet these requirements. So not only does the system inform client or contractors who will be on site, but also allows monitoring to be undertaken quickly and simply. It complements the ECS virtual card which is available to all card holders and can be accessed free of charge via a smartphone app.
Confidence for Clients and Contractors
This system was introduced to give greater confidence in the identity, quality and standards of the electrotechnical workforce. The JIB is committed to raising standards in the industry and this unique online system allows clients and contractors to set and monitor the expectations and standards of the electrotechnical workforce on their projects all in real-time.

There are now more than 2000 clients, contractors, local authorities and employers registered on the ECS Check system covering more than £30bn in turnover and 400,000 employees globally. This includes:
Atkins
Balfour Beatty Kilpatrick
Birmingham Airport Limited
Mace / Mace Air / Mace Dragados JV for HS2
Morgan Sindall Infrastructure
Ministry of Defence
National Grid
Network Rail
Northern Ireland Housing Executive
NI Water
Strabag SE

ECS uses a specially designed computer program to verify qualifications directly with awarding bodies like City and Guilds and EAL, so companies can have confidence in the process as well as helping to digitise this onboarding process.

Clients and main contractors can also use the system to promote apprenticeships and training; for example, by setting required numbers or proportions to be met for apprentices or trainees. This helps promote social and best value in procurement as well as allowing clients to specify the expected levels of qualification and competency for their projects.

How does this benefit clients and contractors?
Stuart Wallis, Employee Relations Lead, Mace Dragados JV, HS2 Euston, "At Mace, we strive to protect our people, our supply chain partners, and the communities we work in by nurturing a behavioural culture that lives and breathes health, safety and wellbeing. The ECS Check service neatly aligns with this ambition and gives Mace, our clients and suppliers, confidence that the electrotechnical workforce engaged on our projects meet the high standards we expect."


"Knowledge, competence and safety is absolutely crucial within our business. Whilst on site we want our clients to be reassured that our workforce has the necessary qualifications and experience to carry out their work safely and to a good standard. ECS Check enables our clients to guarantee for themselves that the workforce we have on site are up to the task in hand." Richard Harris, Labour Manager, Gratte Brothers Group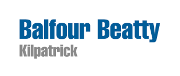 "Balfour Beatty Kilpatrick has for some time worked to better understand competency, promote CPD across occupations and, as a leading contractor in the UK, are involved in numerous projects to raise standards in construction and the built environment. ECS Check gives us necessary visibility on our supply chain to ensure the high standards for competence and qualifications to which we hold our employees are also true for our subcontractors. This will open up new possibilities for raising the bar on competence with ECS as the industry's scheme of choice for electrotechnical operatives."




"ECS Check provides a structured framework of competency and enables greater visibility for clients to show building project work is being carried out by qualified electrotechnical personnel in all levels of the supply chain. Digital solutions like the ECS Check systems identify where apprenticeships are in place to bring through the talent of future generations and prevent the race to the bottom in employment standards and training." Andy McDonald MP, Middlesbrough


Raising Standards
There are more than 45,000 electricians working at ECS Registered Electrician level who can demonstrate they hold the latest edition of BS7671 (IET Wiring Regulations), have committed to maintain their technical knowledge and qualifications and agree to adhere to a Code of Professional Practice.

ECS Check was designed to be configurable for specific requirements of contracts, such as for Registered Electricians, to encourage greater CPD and give greater insight into the skills and competence of the electrotechnical workforce.

Licence to Practise - Northern Ireland
ECS Check is recognised as a Licence to Practise system in Northern Ireland under the Construction Procurement Toolkit (Annex C: Licence to Practise Initiative for Electrical Workers) and is helping to avoid unnecessary duplication of work by providing a free to access, UK wide, online system which gives real time information directly into the ECS database.

If you are working on a project for public bodies such as Northern Ireland Housing Executive, Translink, NI Water or the Health Trusts, you can use ECS Check to meet your requirements UK wide through one simple online portal.

Find out more and to register as a client in Northern Ireland through the online registration.

How to Register for ECS Check
The JIB is a non-profit organisation committed to improving standards in the industry and access to the Employer Portal and ECS Check are provided free of charge to help the industry in this vital work.

Clients and Contractors will need to be registered for the ECS Online Services, including the Employer Portal, to use the ECS Check System. Click here to download the simple application form or email ecscheckni@ecscard.org.uk for more information, a call back or a demonstration.