Introduction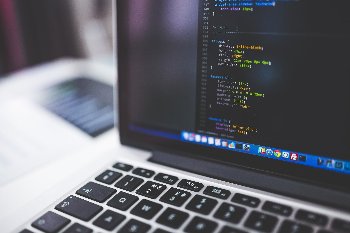 Remote Invigilation is a way that allows delegates to take a formal ECS assessment without having to travel to a centre for an invigilator to monitor their behaviour in person while taking a test.
Instead of an invigilator watching a delegate take their test, automated online monitoring software using an artificial intelligence program is used to verify the identity of the person taking the assessment and then used to constantly monitor the delegate and record their exam performance. To do this the delegates computer webcam, microphone, keyboard and mouse are used by the monitoring software.
If used correctly the ECS assessment remote invigilation service provides a flexible and cost-effective way for delegates to be able to take assessments, and thousands of companies and individuals have already seen the benefit.

Remotely "proctored" online ECS HS&E Assessments through JIB enabled our engineers to continue to renew their ECS cards online with travel restrictions and difficulty meeting face to face in 2020 and 2021. It quickly became clear that we were also saving significant amounts of time and also cost with Engineers and Invigilators not having to travel with both wasted time and fuel costs. This provided us with sustainability and business savings both matters dear to our ideals. The online system has proven to be a boon with both engineers and also the invigilators finding it easy and convenient"
Shane Hallett, Safety and Environment Field Specialist, Schneider Electric

System Requirements
There are special requirements that must be met to take an assessment using the ECS assessment remote invigilation service. If at any time the remote invigilation service detects any unusual activity in the way the assessment was taken the assessment will be automatically failed.
Assessment venues are available for people who prefer to take the assessment with an invigilator and in some cases may be more appropriate than using the remote invigilation service.
Before any assessment is booked using the remote invigilation service,
you should refer to the guidance and information provided
on being set up. This covers what to expect and what activity may invalidate an assessment.
Please remember that the delegate must prepare for their assessment before using the remote invigilation service to take their test.
What Assessments are available by Remote Invigilation?
Although the online system has predominantly covered Health, Safety and Environmental (HSE) assessments in the past, this Remote Invigilation software can also be used for the new suite of assessments which have been introduced over the last year to support
FESS Systems Operatives
and
Network Infrastructure
including:
• Fire
• Fire & Emergency Lighting
• Security
• Fire & Security
•
Network Infrastructure Awareness
How to access the system
This service is available for MyECS users by logging on to their online account. This is currently only available for the ECS Health, Safety and Environmental Awareness Assessment. If you are interested in one of the other assessments, please contact the ECS booking team on 01322 661633 to set up an online assessment or ask your employer to set this up through the Employer Portal.
The service is also available to employers that are using the ECS Employer Portal. JIB and ECA members have access through the assessment venue system if already set up for this service.
To register for this service, Employer Poral uses should email
guidance.portal@ecscard.org.uk
putting "Remote Invigilation Service" and your JIB member or Employer Portal reference number in the subject line.
If your company is not currently using the Employer Portal and ECS online services, then please download the form
here
and on returning the form, please notify us you wish to include Remote Invigilation services when setting up your account.
Guides to how to use the Remote Invigilator system are available here for
Employers setting up an assessment
and
Delegates taking an assessment
.